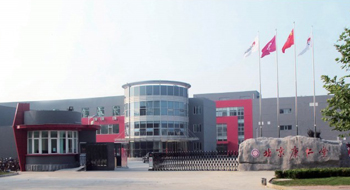 Beijing Tcmages Pharmaceutical Co. Ltd. has specialized in research and production of TCM herbal granules for 15 years. Based on the theories of Traditional Chinese Medicine, we revolutionized the study of Chinese herbal decoctions to formulate the "full composition" concept. Using this concept as the foundation of our research into herbal granules, we worked to establish comprehensive systems for processing and standardizing our Full Composition Granules (FCG). During the last decade and a half, we have applied for more than 100 industrial patents, 36 of which have already been awarded, full recognition of the achievement of Tcmages in combining the essence of TCM with technological innovation.
Beijing Tcmages Pharmaceutical Co. Ltd. is located in the Niulanshan Industrial Development Zone, Northeast Beijing. It employs 1500 staff and has an annual turnover of one billion RMB (more than USD 150 million). Our products and services extend to 22 provincial markets and are available in many international markets including North America, Europe and Australia. This has helped our company become the fastest-growing TCM granule producer within the industry. In 2012, the company became the wholly-owned subsidiary of Tianjin Chasesun Pharmaceutical Co. Ltd., a stock market-listed company. This enabled it to complete its internal capitalization, establish and develop a modern enterprise administration system and open up a channel between industry and capital, thereby gaining great impetus for future corporate development.
The Full Composition Granule Project was formally initiated in 1998. In 1999, Tcmages was approved as the pilot test site for herbal granules in Beijing. This was Beijing TCM sector's only major scientific achievement transformation project. In 2004, the National Development and Reform Commission gave its approval for inclusion of the project in the TCM Modernization and Industrialization Demonstration Program.
In 2011, Tcmages was awarded the Special Contribution Prize for Biological Medicine and the Prize for Outstanding Contribution to the Biological Medicine Industry by the Beijing Municipal Government.
In 2012, the Legacy Base of Chinese Processed Materia Medica under the National Intangible Cultural Heritage was assigned to Tcmages. The Tcmages class of Beijing University of Chinese Medicine enrolled its first batch of students in the same year. Tcmages became the teaching and practice base for students from this university, specializing in fostering top-class talents in Chinese materia medica processing.
In 2013, in consideration of the consistent and wide-ranging scientific achievements accomplished by Tcmages with herbal granules, Beijing Science and Technology Commission approved Tcmages R&D Center as the Beijing Municipal Chinese Medicine Herbal Granules Project Center.
Tcmages attaches great importance to product and service quality.
· We pioneered the use of infrared fingerprint technology in Chinese materia medica and applied it in the study of the "full composition" processing of 598 commonly-used types of herbal granules
·We resolved the problem of equivalence of effect between herbal granules and herbal decoctions when decocted singly or together
·We filled the research gap within the industry and satisfied the requirements of industrialized production of TCM herbal granules for clinical application.
Beijing Tcmages Pharmaceutical Co. Ltd. won the special support of the 863 program of the Ministry of Science and Technology and was part of the TCM modernization promotion program of the State Administration of Traditional Chinese Medicine. We have established an integrated set of production process and quality standards for TCM herbal granules, established the first quality management system within the industry and formulated quality standards for unprocessed Chinese materia medica, for materia medica prepared for decoction and for herbal granules, thereby filling in the previously-existing national gap.